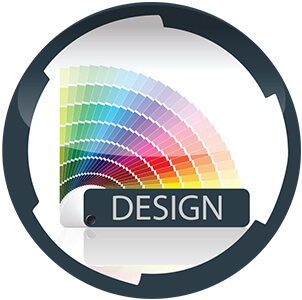 View Work REJ & Associates produces comprehensive print applications for print, broadcast, and other commercial uses. We write, edit, layout, design, publish, and duplicate a wide array of media; including cards, brochures, flyers, mailers, invitations, calendars, programs, annual reports, and books. We also design and produce eye-catching andoriginal presentations, banners, billboards, and displays for any special event as well as temporary or permanent installations or exhibits.
Our team is also highly experienced and skilled at original logo creation and design and other elements of corporate/nonprofit image and branding, including letterhead, business cards, and brochures.
REJ's graphic designers and print production manager will service your print project from start to finish. Our print production professionalsutilize state-of-the-art proprietary software including Quark, InDesign, Illustrator, and Photoshop. When you work with REJ & Associates for your creative, you'll get seamless transition from initial comps to final disks, to proofing, printing and mailing.
Whether you need an updated look or innovative new creative, we'll quote you reasonable prices and provide on-time delivery.